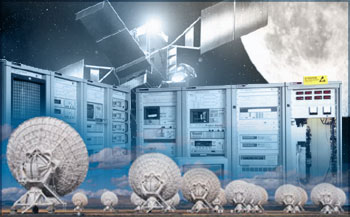 SATCOM Telecom
· We offer to our clients a variety of satellite-based telecommunication services including VSAT networks for broadband Internet access, Rural telephony, mesh or Star voice, VOIP and data networks.
· PSQ Provides both C and Ku band connection for Internet connectivity.
· Offer very low cost earth station for point-to-point or multipoint SCPC/MCPC satellites .
· Optimum design of the network while significantly reducing space segment.
· Offer our customers the required equipment for ground station.
o Antenna and tracking system
o Modem, HPA, Up/Down converters, LNA
o Other related equipment including Monitoring